DEAR PARTICIPANTS: WE HAVE ALREADY ASSIGNED THE MEETINGS AND SENT YOU AN EMAIL WITH YOUR TIME SCHEDULE; IF YOU HAVE NOT RECEIVED IT (CHECK ALSO YOUR SPAM FOLDER) PLEASE CONTACT US. matchmaking@soundtrackzurich.com

SoundTrack_Zurich has selected experienced professionals, who are interested in meeting you to exchange knowledge or to give advice or just to expand your network.
We would like to invite you to attend our Matchmaking Session on Friday, September 29, 2023, from 14:30-15:30 (2:30 pm - 3:30 pm) at the PUBLICIS, Stadelhoferstrasse 25, 8001 Zürich.
The event is primarily aimed at women and is intended to link female composers and sound designers with female film directors, producers and music supervisors.

The online Meeting Form is open for your registration until Tuesday, 26.09.2023 12:00 CET (noon).
Please check this page regularly, since we might add more professionals to be met.

If you have questions regarding the Matchmaking, please contact us at matchmaking@soundtrackzurich.com.
Please be aware: Access to the matchmaking requires a valid accreditation for SoundTrack_Zurich 04!
Elena Avdija
---
Director, screenwriter
Born in 1987. Elena Avdija has a degree in Sociology from the EHESS (The School for Advanced Studies in the Social Sciences) in Paris. She worked for several years as assistant director in documentaries, notably for Point du Jour in Paris where she developed screenplays for historical documentary series for ARTE. She also directed two self-produced short documentaries. On her return to Switzerland, she began working as assistant director on fiction films. STUNTWOMEN (2022) is her first feature documentary. The film won a Golden Eye at Zurich Film Festival (2022) and the Swiss Academy Award (2023) for Best Documentary. 
BACK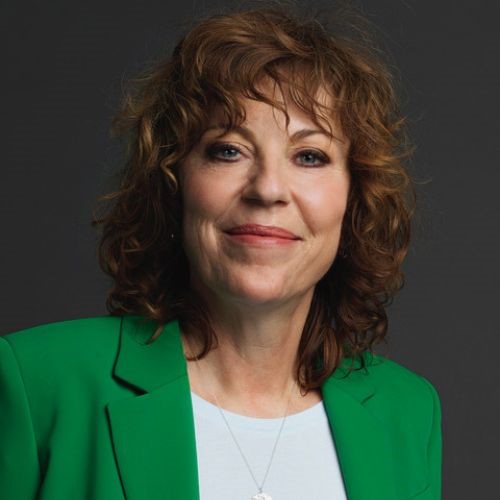 Sabine Boss
---
Director, writer
Sabine Boss was born in 1966 in Aarau. After many wild years, among other things as a radio moderator and sound technician in film and theater, she completed her studies in film/video at the Zurich University of the Arts (ZHdK) from 1992 to 1995.
Since 2000, Sabine Boss has worked as a freelance writer and director for film, television and theater and as a lecturer at the ZHdK. In 2017 she took over the direction of studies for Bachelor and Master Arts in Film at the ZHdK.
To date, Sabine Boss has worked on fourteen feature films, four TV series and eleven theater plays.
Sabine Boss has been awarded with several prizes including the 2015 Swiss Award as well as the Prix Europa of the European TV-Filmfestival and the Zurich and Bern Film Award for her 2014 television feature film "Verdacht".
BACK
© Paulus Ponizak
Annette Gentz
---
Founder Annette Gentz | Film & Music Arts, General Manager Universal Music Publishing Classics & Screen
Annette Gentz is one of Germany's premiere agents for film and stage music.
Her company Annette Gentz / Music & Film Arts has been producing and supervising soundtracks for European and international productions for more than 10 years, collaborating with film directors and producers, choreographers, theatres and opera houses, publishers and record labels worldwide.
Previous film projects she was involved in include scores by Volker Bertelmann/ Hauschka, Dascha Dauenhauer, Michael Nyman, Carsten Nicolai/ Alva Noto, Max Richter, Freya Arde, Frans Bak, Annette Focks and John Gürtler & Jan Miserre. Her most recent achievement was supervising the score deal for Volker Bertelmann/ Hauschka that won him the 2023 Academy Award for Best Original Score for "All Quiet On the Western Front".
All of the artists she represents are award winning musicians and unique voices in German and international cinema.
In May, 2023 Annette Gentz has joined Universal Music as General Manager GSA, Classics & Screen | Ricordi.
Annette Gentz is also active as a mentor and moderator at several national and international festivals, conferences and networking events. She has been hosting panels on, including but not limited to, music and film scoring production, artist management, artificial intelligence as well as diversity & gender equality in the film & music sector.
Annette Gentz is an advisory board member of the World Soundtrack Academy.
BACK
Corinna Dästner
---
Producer
Corinna Dästner joined DokLab in Bern as a producer in mid-2019 where she a.o. produced OSTROV – LOST ISLAND (Best International Feature HotDocs 2021, Swiss Film Prize). Before she worked as Head of Production at Circe Films in Amsterdam (2010-2015) and as producer at Josefine Filmproduktion in Hamburg (2001-2009). Corinna holds a Master's degree in German, Media Culture and Political Science and studied Film Theory at Indiana University Bloomington. She is a member of the film commission for documentaries at the Swiss Federal Office of Culture since 2020 and member of the Swiss and European Film Academy.
BACK
Olga Dinnikova
---
Director, screenwriter, actress
Olga was born in Riga in 1985.  She grew up in Latvia and Israel before moving to Switzerland at the age of 15. At 22, she completed her acting training at the European Film Actor School in Zurich. Olga's career in the film industry started with her first television role in the SRF series "Tag und Nacht" in 2007. Since then, she has appeared in various films and television shows, including "Marija" by Michael Koch, "Ispansi!" by Carlos Iglesias, and "Nightfall" by Simon Aeby. 
In 2011, Olga embarked on her bachelor's degree in film at the Zurich University of the Arts (ZHdK) and successfully completed it in 2014, with her short feature film "Luftschloss" receiving a nomination for the Studio Hamburg Nachwuchspreis in 2016. Olga continued her studies at ZHdK and graduated with a Master's degree in screenwriting. During this time she wrote the scripts for the short film AQUARIUM, which was co-produced by Swiss Television, and the feature film PERIPHERIE, for which she wrote one of the episodes. The latter had its world premiere at the ZURICH FILM FESTIVAL in 2016 and was nominated for the "Prix du Public" at the SOLOTHURNER FILMTAGEN. 
In 2023 Olga is shooting her first full-length feature film BEHIND THE GLASS, for which she also wrote the screenplay - a co-production between Switzerland and Latvia. Currently it is in post-production.
BACK
Sabine Gisiger
---
Film director, professor
Born in 1959 in Zurich, Switzerland. Sabine Gisiger studied history in Zurich and Pisa. She worked as a reporter for Swiss Television and has been making documentaries as a freelance filmmaker since 1988. DO IT (2000) received the Swiss Film Award for Best Documentary, followed by GAMBIT (2005) and YALOM'S CURE (2014) and a nomination for WELCOME TO SWITZERLAND (2017). She is a professor for documentaries at Zurich University of the Arts (ZHdK)
BACK
Barbara Kulcsar
---
Film Director
Barbara Kulcsar, born to Hungarian parents in Zurich in 1971, attended drama school in Budapest, began studying Spanish literature in Barcelona, studied sociology, journalism and film studies for a few semesters at Zurich University before completing her film studies at the Zurich University of the Arts. Her graduation film "Blush", won several awards, and the feature film "Zu Zweit" (2010) won the Zurich Film Prize. This was followed by several television works. 2017 Kulcsar was awarded the top prize at the renowned Baden-Baden Television Film Festival for "Zwiespalt." Further television work was placed in her hands, in Switzerland as well as in Germany. In 2021, she shot the Swiss Dramedy "Die goldenen Jahre",  a boxoffice hit and the most successful Swiss Feature Film of the year 2022.
BACK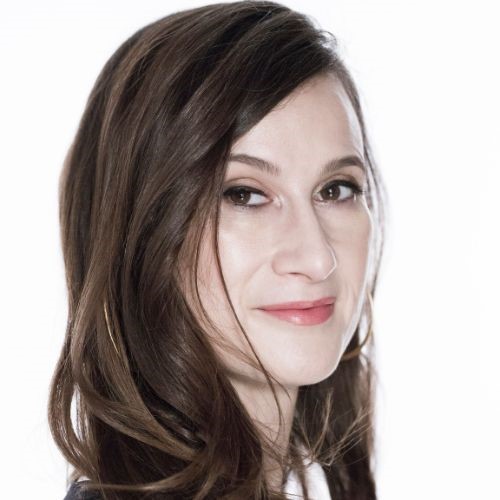 Cynthia Lowen
---
Director, producer, writer
Cynthia Lowen is an Emmy-nominated filmmaker and award-winning writer whose work uses the power of story to catalyze meaningful change. She is the director of 'Battleground' (STARZ), 'Netizens' (HBO) and producer/writer of 'Bully' (Netflix) which was shortlisted for the Oscars and screened at the White House. She is a 2023 Sundance Institute/Alfred P. Sloan Screenwriting Fellow for her feature narrative script 'Light Mass Energy,' about Mileva Marić Einstein. In conjunction with her films, Cynthia has spearheaded large-scale impact campaigns, working with partners such as Autism Speaks, Facebook, Human Rights Campaign, Microsoft, NARAL, Planned Parenthood, the United Federation of Teachers, and many others. She is a winner of the National Poetry Series and is a member of the Producers Guild of America.
BACK
Caterina Mona
---
Editor, director, writer
Caterina began studying English literature in Zurich, before going to the film school INSAS in Brussels, Belgium. She graduated as an editor in 2001. She then worked on national and international productions as assistant editor and script supervisor. From 2003 on she worked as an editor. She has collaborated on several editions of the international film festivals in Locarno and Berlin.
Her two children were born in 2007 and 2008.
In the winter of 2013/14, Caterina spent half a year in Buenos Aires with her family. There she wrote the screenplay for her first short film PERSI which premiered at the Locarno Festival in 2015. Her first feature film SEMRET premiered on the Piazza Grande in Locarno in 2022. She just edited Simon Jaquemets ELECTRIC CHILD and is currently developing new projects.
BACK
Laura Morales
---
Filmmaker, director of photography, photographer
Laura Morales is a Swiss filmmaker, director of photography and photographer based in Zurich. She has a diverse filmography as director of photography and director. After studying filmmaking and cinematography, she works as director of photography on narrative and documentary films. In parallel, she continues to develop her work as a documentary director with projects such as «  JEUNESSE ! » an episode of the doc series FUTURA !, season 1 (15', 2022, Akka Production), Les Monts s'embrasent (21', 2015, HEAD, best Swiss newcomer at Locarno film festival) or Le Syndrome Fitzcarraldo (28', 2017, HEAD and Octuor Films). 
BACK
© Jessy Moravec
Liliane Ott
---
Producer, writer
Born in Zürich, Liliane Ott moved to Auckland, New Zealand in 1999 to study at the UNITEC School of Performing and Screen Arts. She returned to Switzerland in 2004, working in various roles within the film industry.
In 2009, while with "Das Kollektiv für audiovisuelle Werke GmbH", she produced the feature film "Soundless Wind Chime", presented at the Berlinale's Forum Program. She co-produced the film "Stoma" with Xtreme Pictures Ltd, Hong Kong, and the Decoy Collective in Bern. This film was nominated for the Firebird Award (Chinese Language) at the Hong Kong International Film Festival 2020.
In 2019, Liliane joined Emilia Productions as a partner and producer and left in 2023. They produced the documentary "Les Nouvelles Èves", showcased at the 2021 Zurich Film Festival. Liliane also founded the independent production company Kalliopeia GmbH, where she now focuses her energy.
In February 2023, Liliane participated in the Berlinale Co-Production Market Visitors Program. She's currently developing several film projects, including "Immer Weiter", backed by the Federal Office for Culture and the Zurich Film Fund, and "Hotel Excelsior", winner of the Fast Track 2023 of the Zurich Film Fund.
Additionally, she's involved with "Animata" by Jessy Moravec, supported by Migros Ideation, and "Sheherezade" in collaboration with Talkhon Hamzavi, set to participate in the Torino SeriesLab 2023/2024.
BACK